NOTE: I don't fit my pistons until the neck and body are attached to the T800.

Please be careful when fitting these parts that you dont put too much downforce pressure on your T800 head otherwise you'll damage the neck mechanisims.

You will have to remove the rear collar bone pistons at the back that attach to the shoulder. See image below.

Reattach them when you've fitted your modded pistons.

DON'T overtighten the rear collar bone pistons circled red below as it will prevent up and down movement.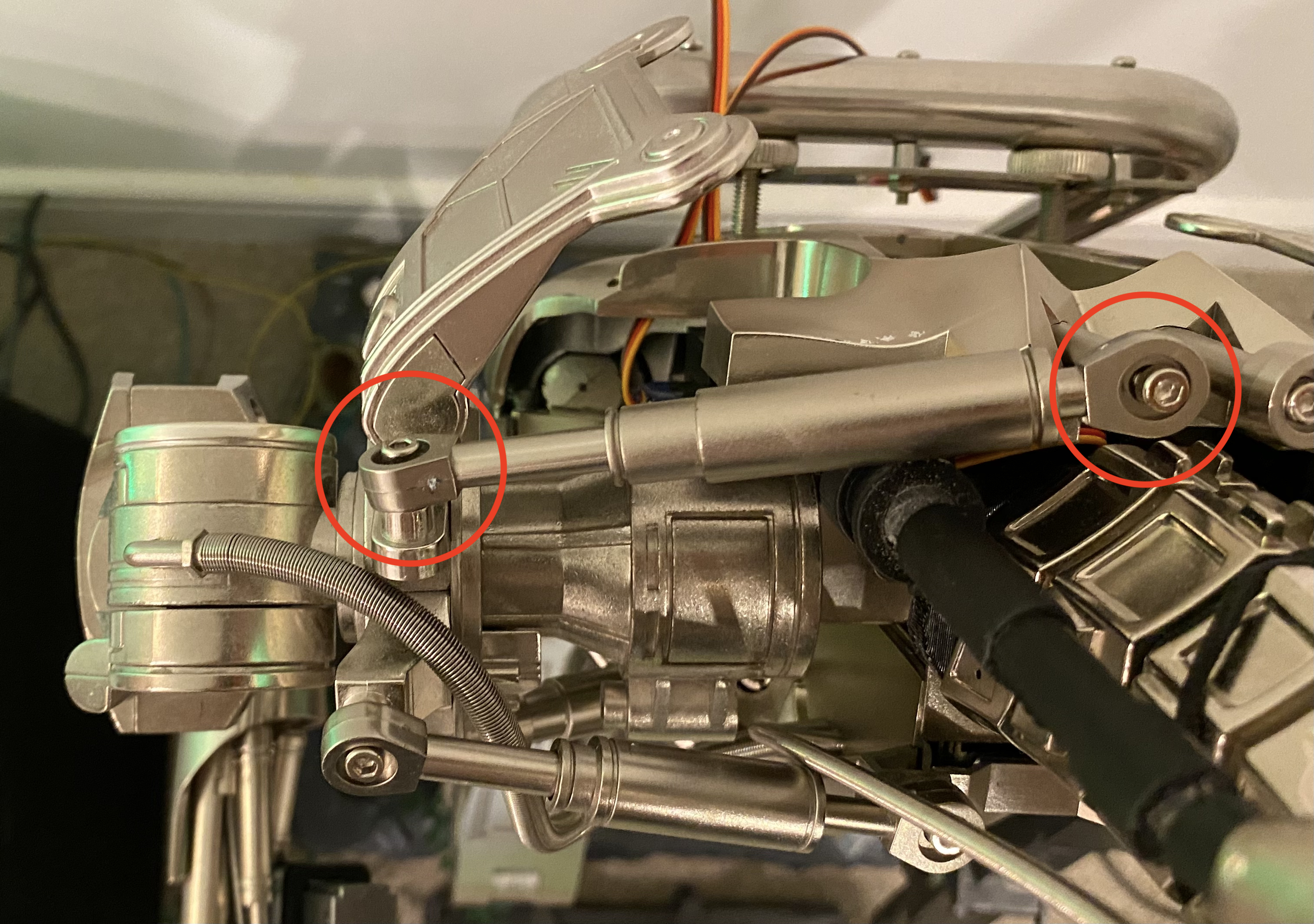 Shoulders must be posed square to allow the mechanisim to move.
Posed drooping shoulders forward or back will prevent range and in time no doubt burn out the gear and motor.

When/if you want to pose with the shoulders not square don't use the up and down commands.
A 7/64 allen key required (not included in the kit). You can find here

Pistons will be painted silver.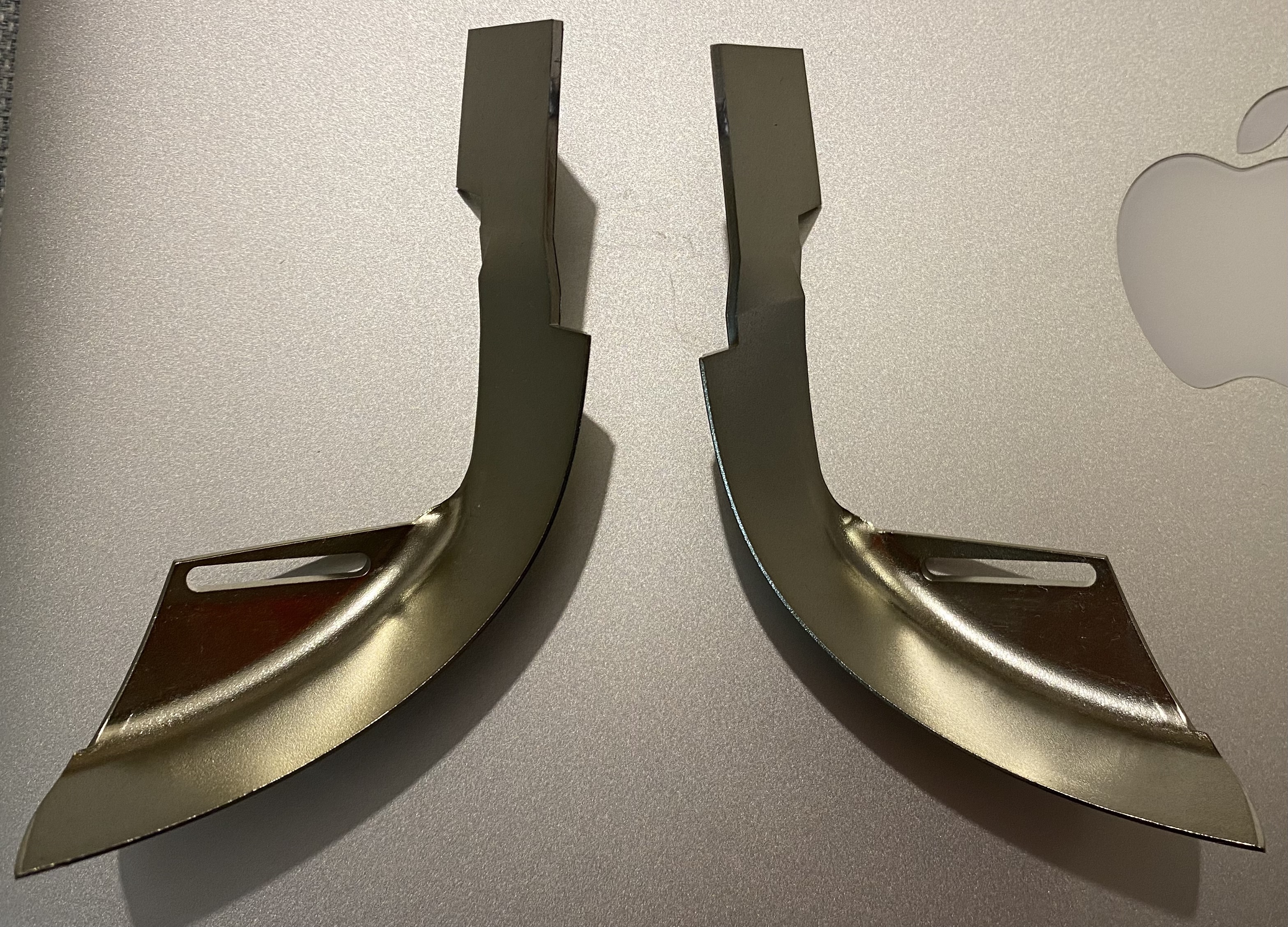 As this is a hackless mod you will need to leave these back plate inserts off as the mechanisim runs into the upper torso.

To remove them just remove these 2 screws circled in red below. You can if you wish cut these inserts in two if you want to hide the internals and fit accordingly.

I prefer to keep mine hack free and so removing them only for myself.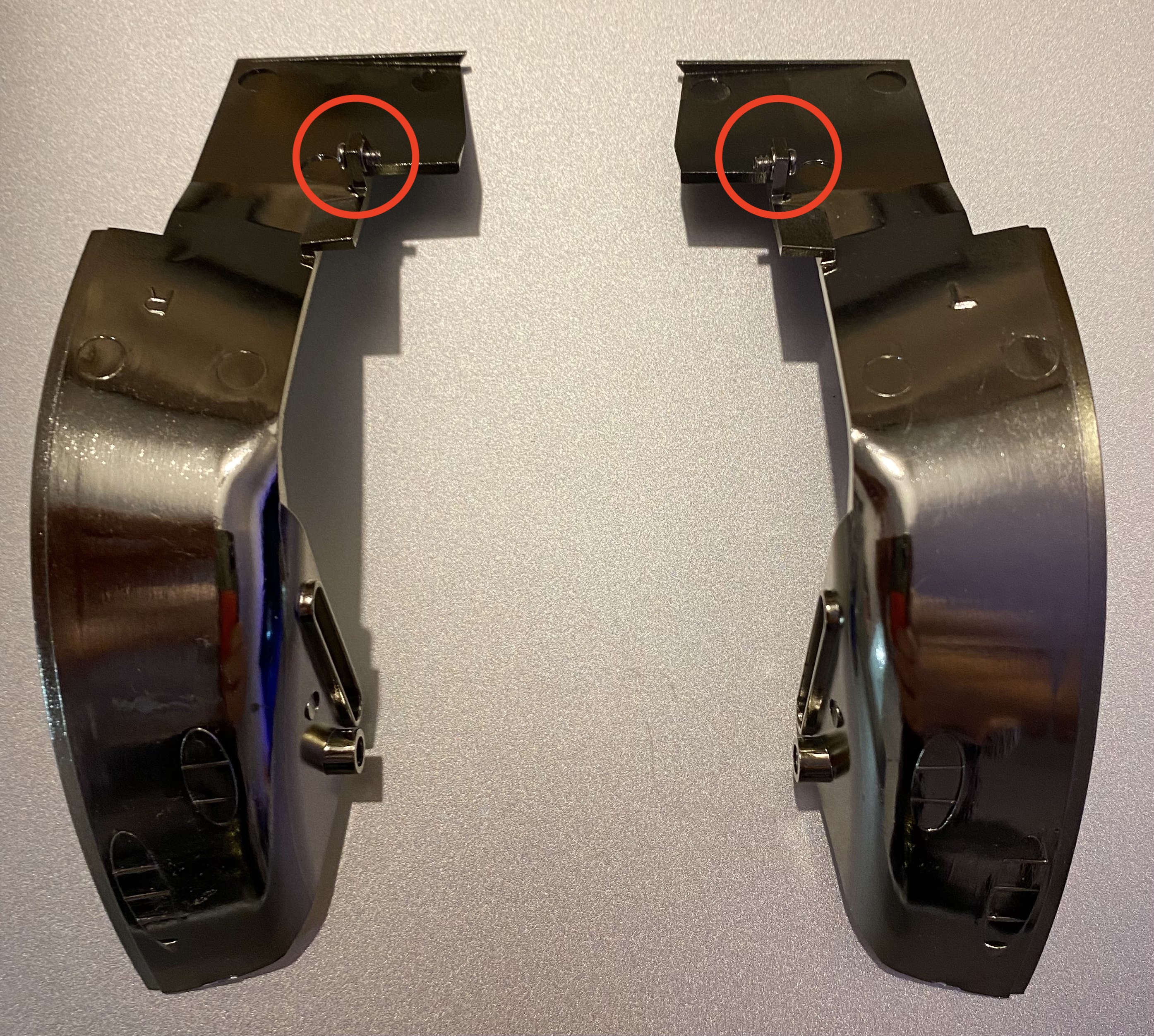 All cable routing can go through the small gap circled in red below and down your support poles.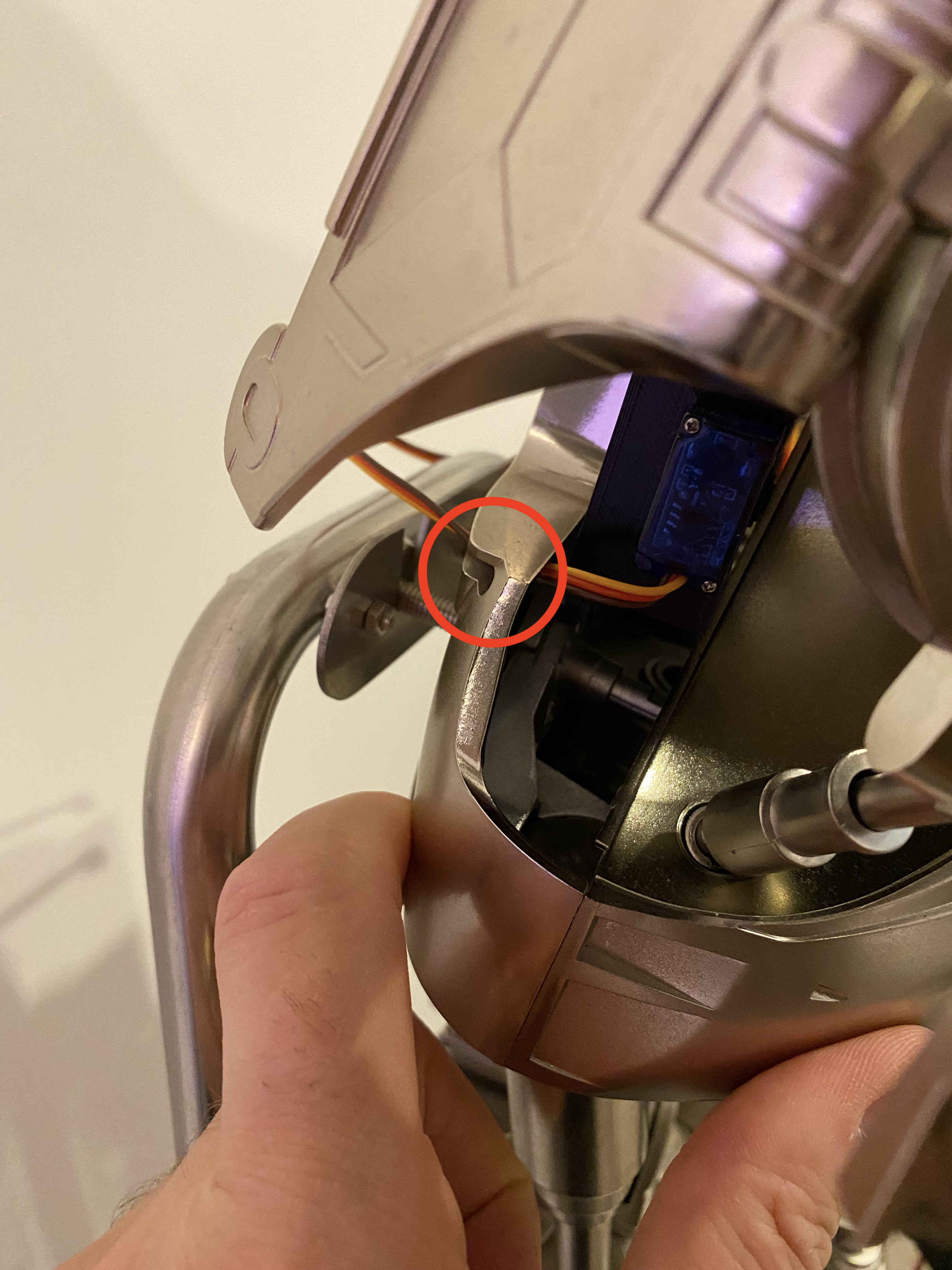 Pistons attach to the exisiting fitting on the back plate where the stock ones attach circled in red below.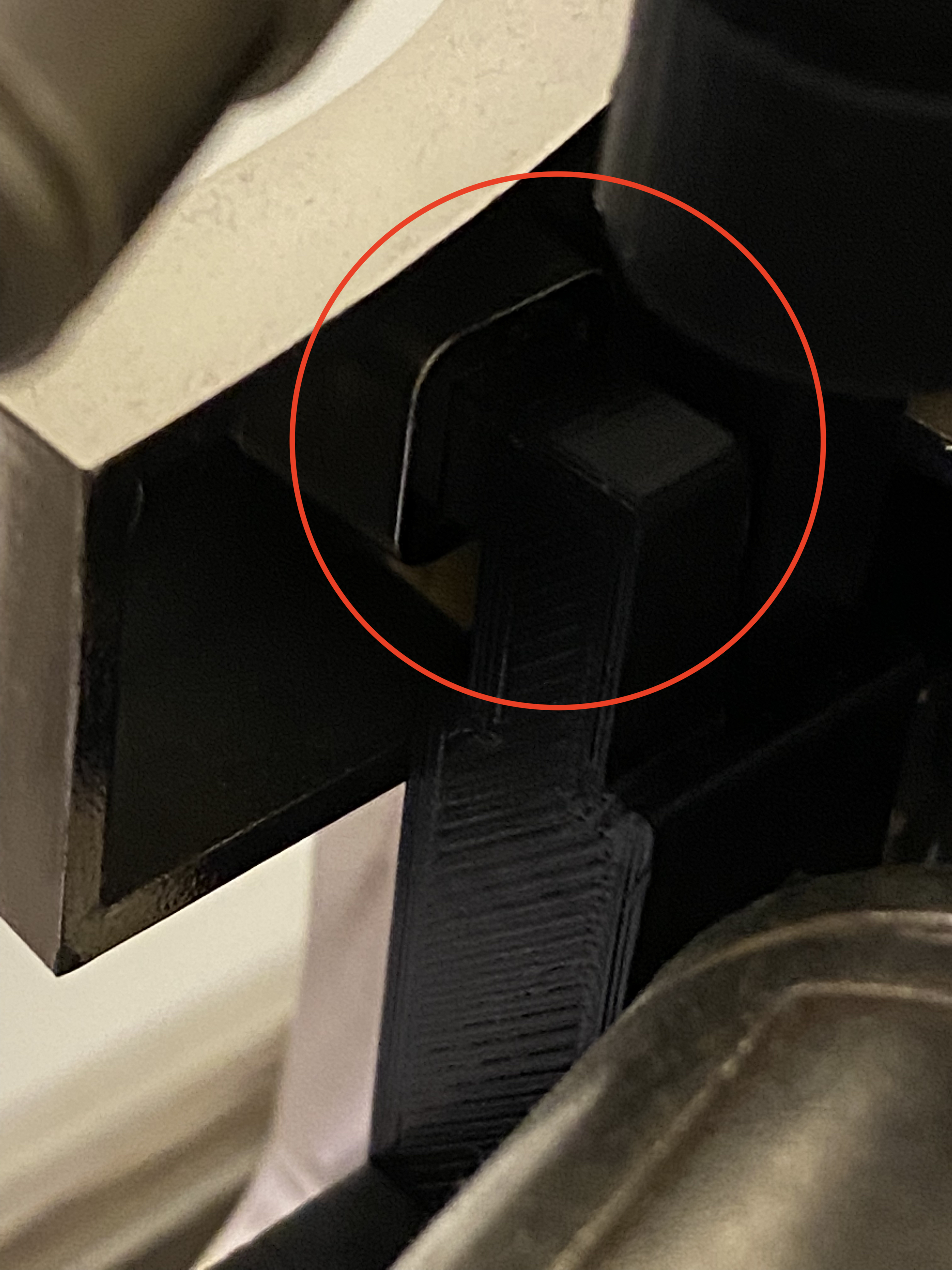 Pistons must be flush to the head, you'll notice they are shaped to match the head, they will push all the way in and screw down nice and snug as shown below circled Red. Please DON'T attempt to use the up and down functions until those are flush like here.